Running Duiadns on Ubiquiti EdgeRouter
You can use Duiadns on Uniquiti router directly from the web interface.
Go to Services -> DNS -> Dynamic DNS then follow the instruction below:

Interface: Select your wan interface (mine is eth0)
Web: Select "dyndns". You can also select "URL" and "http://ipv4.duiadns.net". The ideea is to use a website that returns your ip address.
Web-skip: Leave empty
Service: Select "dyndns".
Hostname: your own hostname (mine is ubiquiti.duia.ro)
Login: your own token (mine is rqx958t) / Login to https://www.duiadns.net then go to: SETTINGS -> Account info -> Token
Password: your own password
Protocol: - (select none, since you chose service dyndns)
Server: ipv4.duiadns.net (to reach our duiadns servers)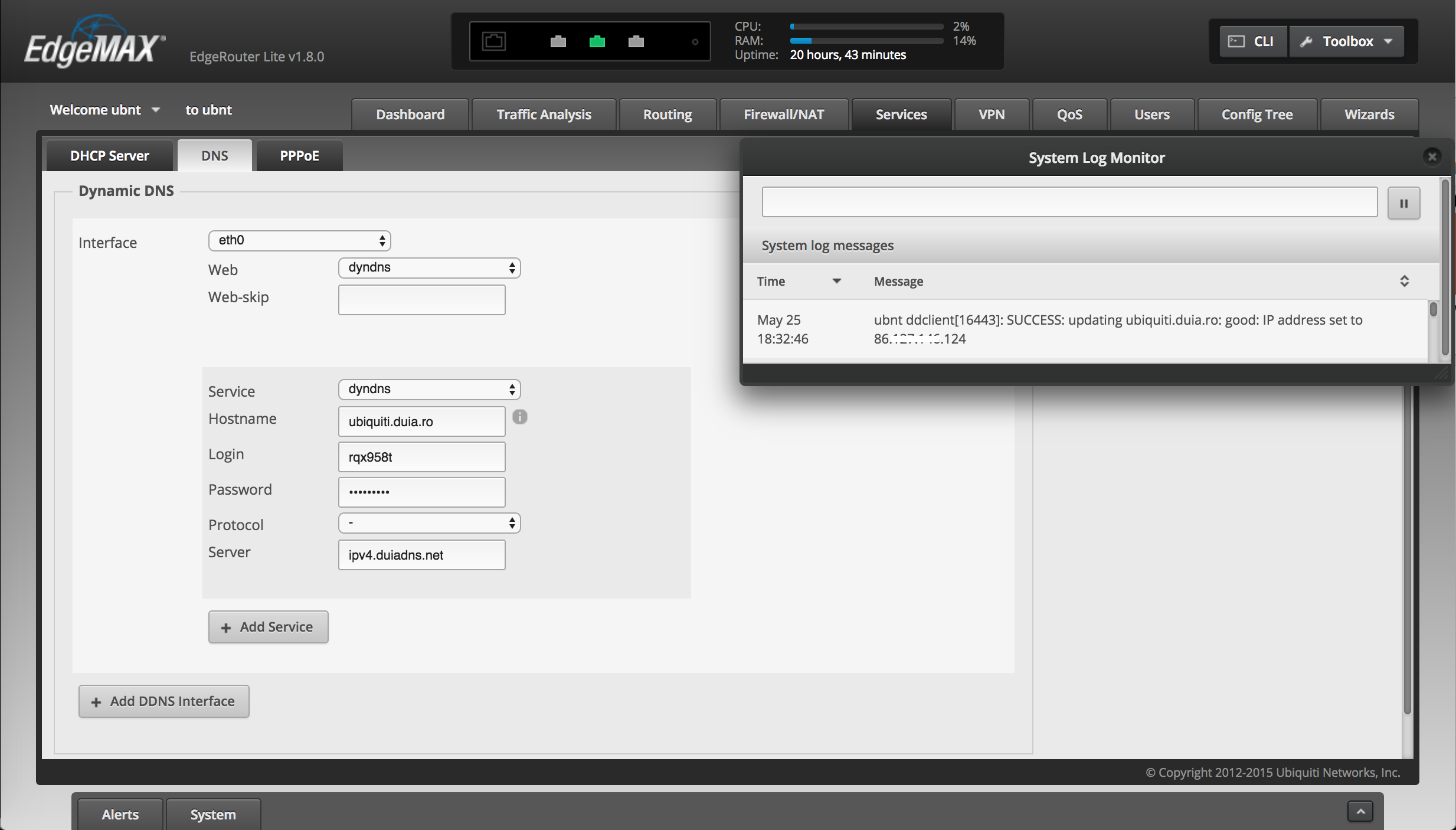 For any other information please leave a comment here, drop as an email directly or use our
Contact Form
.