Duiadns URL Update
Many of you are using duiadns url update to build your own scripts or simply for a generic dynamic dns client supported by your home router. If you login and go to 'dns panel -> url update', the urls are already generated for every hostname of yours. All you need to to is to replace ipv4 and ipv6 addresses with your owns and you're good to go. There are cases thought where the url update need to be flexible enought to fullfill your requirements; sometimes the ip address need to be autodetected, sometimes you want to be sure you send the request on ipv6, sometimes you need to update both ipv4 and ipv6 by one shoot because you can only add one url update on the webinterface (see the image below).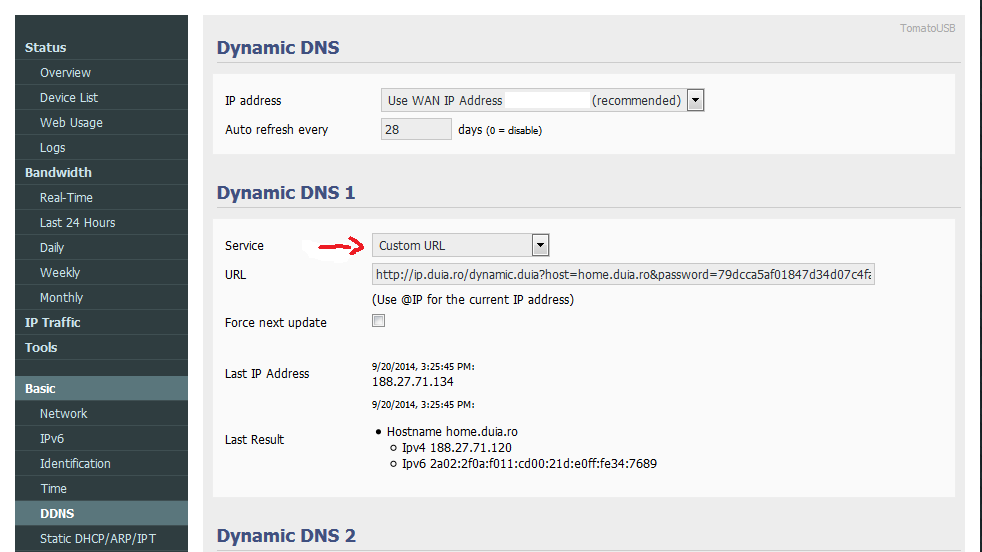 I will show you by example what can be done and what can't with duiadns url update:
If the router returns the ip address in a variable, let's say
$ip
but you don't know if it's an ipv4 or an ipv6 address use:
https://ip.duiadns.net/dynamic.duia?host=...&password=...&ip=$ip
We suggest you to test the url update in a browser first and see if it's working with your data. Keep in mind that all urls are also valid with https!