Anti abuse policy
We've built duiadns project around the ideea of giving people a free dynamic dns solution to access their IPv6 devices from LAN (behind the home router). We've called this feature IPv6 for LAN and many people started to test it and gave us feedback. We've been asked to make duiadns compatible with custom domains, with apple routers, to allow more DNS records like cname, mx, txt etc. and we did all these joyfully.

But unexpectedly (for us at least), the more people you help and allow to use your resources for free, the more trouble you get into. So we ended up developing anti abuse algorithms, programs and scripts sooner then we expected. Althought every customer agrees with our terms and conditions when creates a duiadns account (see below):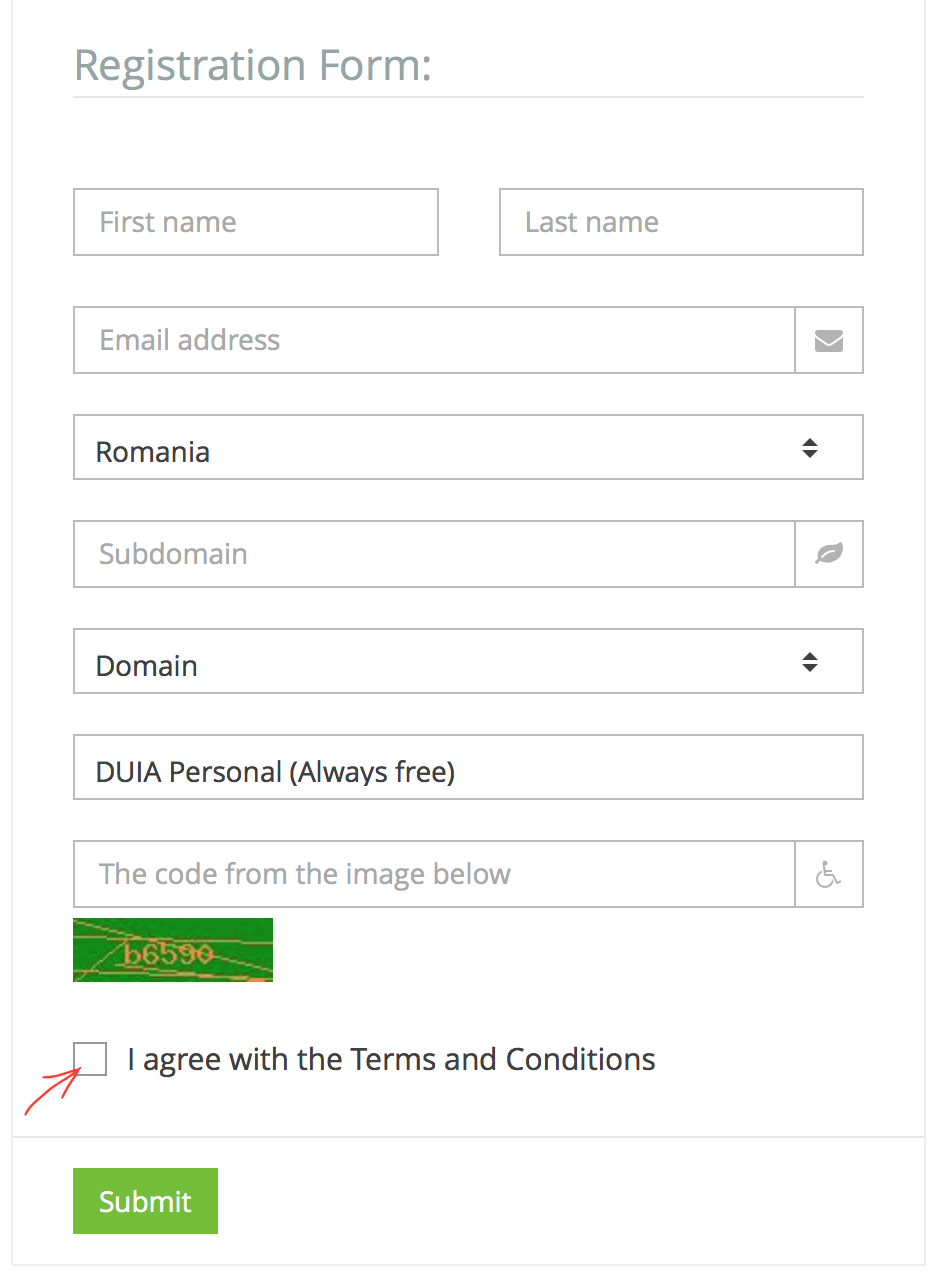 and the terms and conditions explicitly specify that the customer agrees:
not to use duiadns service for illegal or unlawful purposes,
not to cause loss or create service degradation for other duiadns' users whether intentional or inadvertent,
not to use a subdomain of any duiadns shared domains (duia.us, duia.eu, duia.ro, duia.in, duia.pw etc.) to reveal records that are illegal, obscene, indecent, defamatory or violates the rights of others,
not to select or use a name of another person with the intent to impersonate that person,
not to use the rights of any person other than himself without authorization,
he/she has the full responsability about the content hosted on duiadns subdomains he/she registers (*.duia.ro, *,duia.us, *duia.eu, *duia.in, *.duia.pw).
it happened that duiadns subdomains created and used by customers to be involved in abuses. By detecting those malicious accounts our anti abuse scripts became very efficient and got improved daily. We were also very responsive to any complain and took immediate action when necessary.
But couple of days ago, one of our domains (duia.in) was put ON HOLD without any warning or notification: no mail, no telephone, nothing. We've contacted namecheap.com, the register for our domains and all we've got from them was:

We are sorry about all the inconveniences caused to you by this issue, however kindly understand that the domain name has been suspended not by Namecheap, but by the INRegistry, and the issue should be resolved on their side. Once we receive a response from them regarding this matter we will provide you with an update.

This is a very odd situation and we cannot do anything to solve it. We recommend all customers that use duia.in subdomains to choose new subdomains from the other duiadns shared domains (duia.us, duia.eu, duia.pw, duia.ro) and we are very sorry for this issue. Giving that, we decided to add more constraints to duiadns free accounts and protect more the customers who chose to support duiadns with a donation:
- only one single subdomain for free accounts,
- every subdomain that points to a VPS (virtual private server) ip address, might be deleted without any warning and the duiadns account suspended (this will be added to our term and condition starting today 2016-10-23)
- the customers that made a donation are eligible for using a duiadns domain that is not shared with free accounts customers
If we'll get any response for duia.in issue, we'll posted here.